Description
COD Modern Warfare ESP & Aimbot "

THANOS

"
Working in Multiplayer and Warzone. Always updated for the latest Season and game patches.
Limited to

30 Slots

. Sales close once all 30 slots are filled and will open back up if a spot is free.
Our COD MW ESP & Aimbot "THANOS" is here to give you all the power you need to succeed in COD MW Multiplayer and Warzone matches.
The cheat is running externally in kernel mode (ring0) to bypass COD MWs anti cheat and to keep you secure while hacking. Our COD MW ESP & Aimbot is undetected since release in Season 6. Destroy your enemies with our powerful aimbot and always be aware of where your enemies hide with our reliable ESP. The hack can be tweaked for legit cheating or for rage hacking. Whatever you choose, our COD MW ESP & Aimbot gives you the options you need.
No complicated setup needed. Purchase, download, follow tutorial and start owning!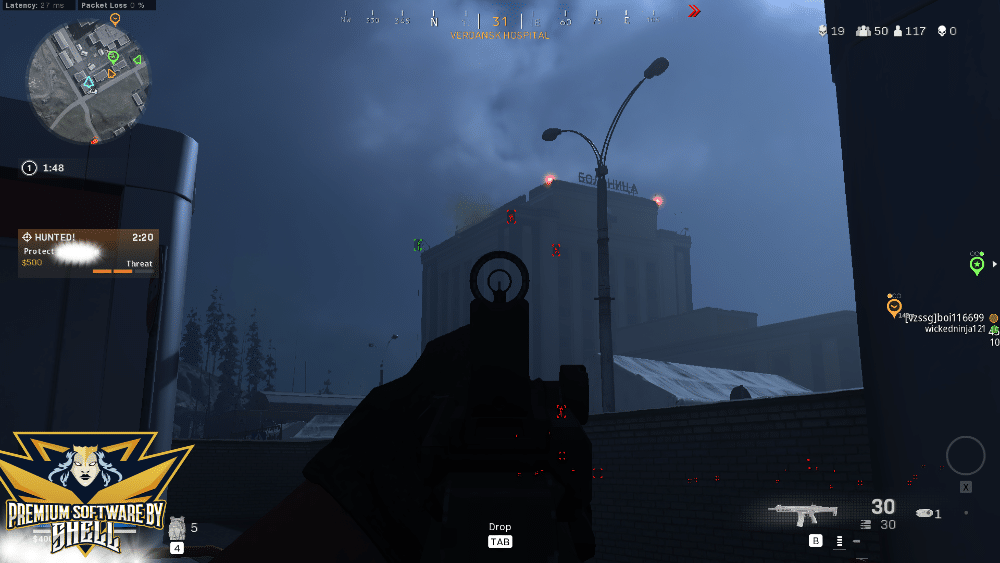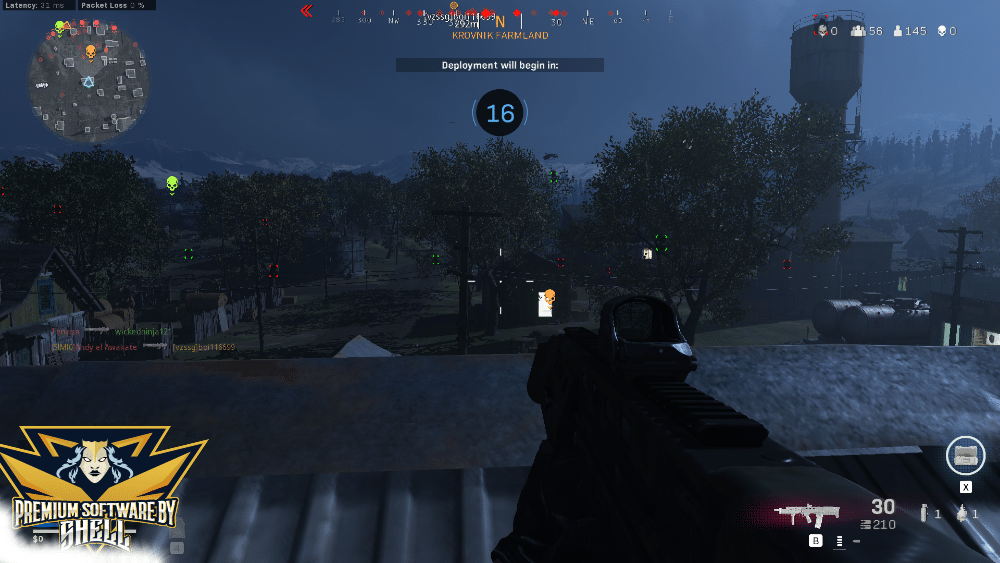 ——
CHEAT REQUIREMENTS
→ Works with Windows 10 version 1903, 1909, 2004, 20H2 and 21H1
→ Secure boot "off" in BIOS (how-to explained in tutorial)
→ Virtualization "on" in BIOS (how-to explained in tutorial)
→ 3rd party antivirus tools uninstalled to prevent blocking the injection
——
THANOS CHEAT FEATURES
ESP
→ Box ESP
→ Bone ESP
→ Distance ESP
→ Username ESP
→ Healthbar ESP
→ Nickname ESP
→ Radar ESP
→ Visibility Check
→ Distance marker
→ Max distance for visuals
→ Hide team mates on visuals
Aimbot
→ Aimbot FOV
→ Aimbot smoothness
→ Aimbot flick speed delay
→ Aimbot on target speed
→ Aimbot Bone selection
→ Visibility Check
→ Controller Support
→ Full recoil control
→ Max Aimbot distance
→ Bullet drop prediction
Radar
→ Displays enemy and friendly location
→ Rotates with your player movement
MISC
→ Stream proof whith Twitch studio & Xplit Broadcaster
——
VIDEOS
——
DIRECT SUPPORT CONTACT
Do you have questions before you make your purchase or need support and lost your Discord invite?
Then please check the front page of https://shellsoftware.net/ to find our latest Discord account info.
Please allow us up to 48 hours for us to reach out to you due to the large amount of pre-sales support and new user requests we have to handle.
——
RETURN TO VIP SHOP OVERVIEW BY CLICKING HERE.