Description
ProfUninstaller

v2.0
Our ProfUninstaller v2.0 completely removes unwanted files/software from your PC, without leaving the option to recover them.
If you need to get rid of certain files/software from your PC because you want to sell your PC and don't want the personal files in someone elses hand,
then our ProfUninstaller v2.0 makes sure that you won't have to worry about any leftovers or recovery options regarding your removed files.
Remove unwanted files/software within seconds!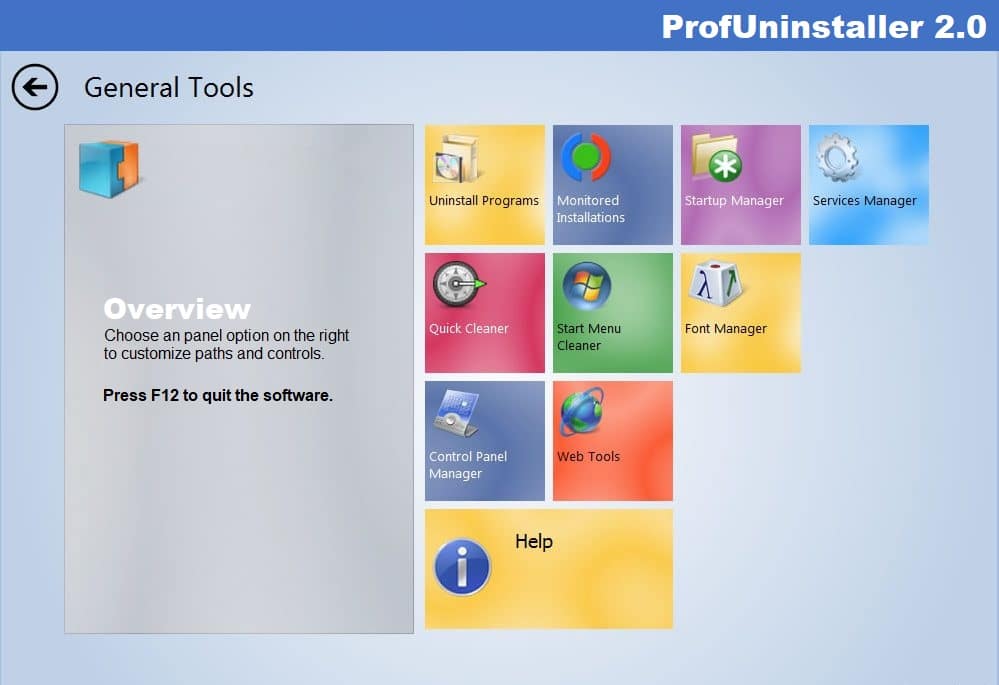 ——
ProfUninstaller

Features

❶ Completely remove software/files/data from your PC without recovery option

❷ Speed up PC booting time by removing unwanted auto-start options

❸ Run a "quick clean" process to check for unused files/software

❹ Search for installed fonts with the option to permanently remove them

——