Description
RegistryCleaner

PRO
Our RegistryCleaner PRO removes unwanted registry file leftovers of uninstalled software to speed up your PC.
If you need to get rid of registry leftovers from your PC because you feel like your PC speed is slowed down due to the unecessary registry entries,
then our RegistryCleaner PRO will automatically delete the registry entries, downsize them and store them (just in case you ever need to recover them).
Automatically remove unused registry leftovers to speed up your PC within seconds!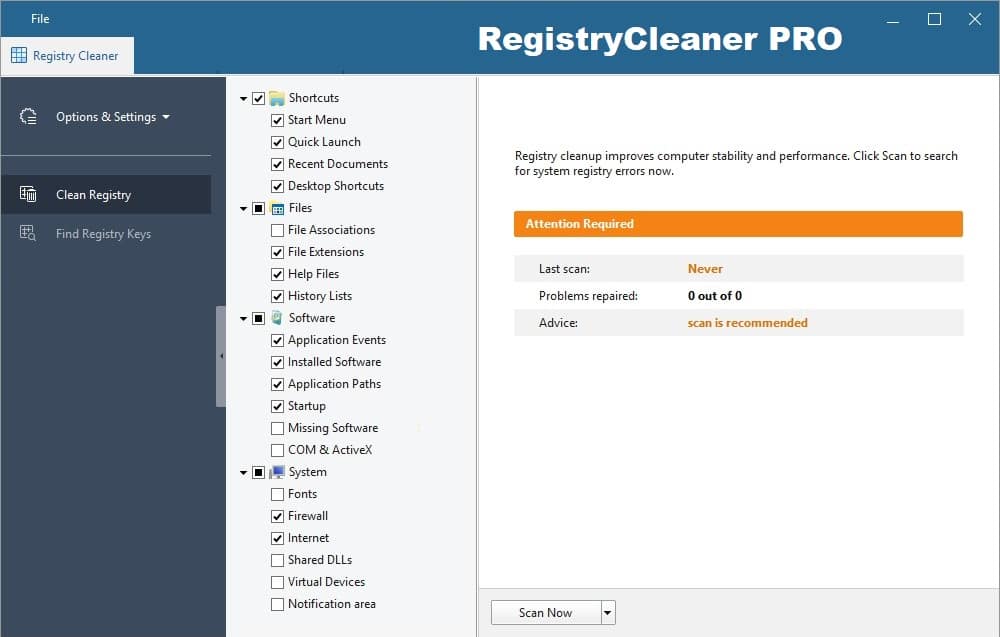 ——
RegistryCleaner PRO

 Features

❶ Scan for unwated/unecessary registry entry leftovers

❷ Clean up registry entries with a dropdown menu

❸ Downsize and save registry entries on your PC or flash drive

❹ Speed up your PC by removing unwated registry entries

——